With the 31 July 2023 deadline fast approaching, can the general insurance sector properly grasp the opportunities new regulation offers?
Speaking at Insurance Times' BrokerFest 2023 event in February this year, the FCA's director of general insurance (GI) called Consumer Duty "the biggest change in 20 years to how we are regulating insurance".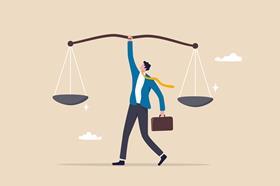 This was no exaggeration – when the new regulation comes into force on the implementation deadline of 31 July 2023, it will fundamentally realign the requirements placed on insurance sector firms in the UK.
Consumer Duty creates new requirements for firms within the sector to ensure – and crucially, evidence – positive customer outcomes around four metrics, which are products and services, fair value, consumer understanding and consumer support.
"Where firms are putting their customers at the centre [of their business], where they're looking at what they can do to best protect their customers, in spirit [those firms] are already complying with the duty," explained Brewis.
"The bit that comes next is how you measure that, how you prove to yourself and your boards that you're putting the customer at the centre [of your work]."
For an industry that has suffered problems of reputation of late – especially related to business interruption cover during the Covid-19 pandemic – a realignment to focus on positive outcomes for consumers can only be positive, but the journey towards implementation has not always been smooth.
Huge opportunity
Consumer Duty is fundamentally aimed at ensuring the insurance products consumers buy are effectively understood and provide fair value.
Brokers especially will have long-term relationships with their clients in most instances and live or die based on the quality of advisory service they can provide.
David Sparkes, head of compliance and training at Biba, said this factor meant "there is an element of alignment between what a broker does and what the Consumer Duty wants".
"Retention is a big part of broker business and you don't get that unless you're treating your customers fairly and achieving good outcomes for them," he added.
And why should there not be alignment in this area? Every upstanding member of the insurance sector would be in agreement that their products should provide value and be well understood.
Branko Bjelobaba, principal at financial compliance consultancy Branko, said: "This is back to basics. Should we design the product right? Should we make sure it's priced fairly? Should we ensure the benefits are commensurate with what people pay for? Should we ensure the product's sold properly and understood?
"It's just normal stuff – why wouldn't we want to do this? Consumer Duty is going to give the industry a huge opportunity."
Fairness to consumers is not just good for its own sake, either.
As Catherine Carey, head of consumer strategy at market research firm Consumer Intelligence, explained: "If you treat your customers well, you will succeed commercially.
"There's almost a disconnect from some businesses where they think they should be focusing on revenue, but if you treat customers better, make sure they understand policies and that they have better experiences, they will be stickier and stay with you for longer.
"This correlation between customer and commercial needs to be realised."
Assessing fair value
While most in the GI sector would agree with the outcomes the Consumer Duty seeks, perhaps fewer would agree that the implementation of new rules has run smoothly – as is often the case with regulation.
Indeed, a survey released by specialist insurer Ecclesiastical in January revealed that three in five of 250 surveyed brokers didn't understand how Consumer Duty would impact their businesses.
The time insurance firms spent filling out fair value assessment (FVA) forms last year, for example, was a serious bone of contention in the GI sector.
In its 2023 manifesto, entitled Managing risk – delivering stability and published 24 January, Biba said "the roll out of fair value assessments has proved to be one of the most problematic and resource-intensive tasks the insurance broking sector has ever had to put into practice".
While Brewis told delegates at BrokerFest 2023 that the FCA was now looking into the data it received from FVAs to highlight products with the lowest claims values, he reminded the sector that the requirement to produce these forms annually was not going away.
Sparkes told Insurance Times Biba had put the suggestion that FVAs had not worked as intended to the FCA and called for it to examine the process again.
He added: "The FCA has learnt from its mistakes in our sector before."
A woolly mammoth?
What the FVA saga highlighted is emblematic of difficulties in implementing such mammoth-sized, wide-ranging regulation across such a diverse sector.
In this case, the FCA was unclear on exactly what was required from firms to actually demonstrate fair value and had indicated that it would like the sector to figure this out for itself.
Carey said: "There was so much to unpick and the guidance was so woolly from the regulator that there wasn't enough explanation of what to identify clearly – the risk there is you had different businesses approaching it in completely different ways."
On the other side of this, though, rules seen as too prescriptive ran the risk of excluding certain firms and being seen as a tick-box exercise.
"Give strict guidance and the FCA wouldn't get far enough in actually achieving any outcomes it's looking for because the sector becomes overregulated," added Carey.
Sparkes echoed this point. He said: "Our membership includes some of the biggest brokers in the world, which prefer principle-based regulation because it allows them to build the control framework to suit them.
"But then you have the other end of the spectrum at the small end of the scale, which just wants the regulator to explain what to do in black and white."
Assertive, not angry
Unclear requirements for evidence are not the same as unclear rules – although this arrangement will inevitably cause confusion in the sector around what must be evidenced to meet said rules.
The FCA has been keen to highlight that the process of implementing Consumer Duty is iterative and should not be considered as an exercise that is completed and then forgotten about.
Speaking at a panel session on delivering good consumer outcomes at the ABI's 2023 annual conference on 21 February 2023, Brewis made exactly this point.
Despite this, the regulator has highlighted its intention to become more assertive around the enforcement of its rules – a development that does not seem to track with its expectation that the industry figures out how best to evidence its commitment to new requirements.
This month, for example, the FCA hired two new enforcement directors and said it was "committed to acting faster and more effectively" where enforcement operations are concerned.
Sparkes said: "You can't read the word assertive without reading that the FCA is going to be more angry with firms. But, if firms are reasonable [in complying with Consumer Duty] then the FCA will take this into account, just like they do in the current enforcement procedure."
Carey added: "It feels like the FCA and the sector are feeling their way through this process together – although we then get announcements from the FCA saying they're not happy with how some firms are implementing things.
"The FCA has historically seen as a regulator that doesn't bite – [there's a perception that] if you just tick the boxes it'll go away.
"But it has said it's upping its game in terms of enforcement. We haven't seen the full force of that, so maybe that needs to happen before those that are resting on their laurels might have a change of heart."
Whatever the implementation deadline for Consumer Duty brings later this year, it is for certain that it will not bring the end of these debates.
For this new regulation, the end of July is just the beginning.